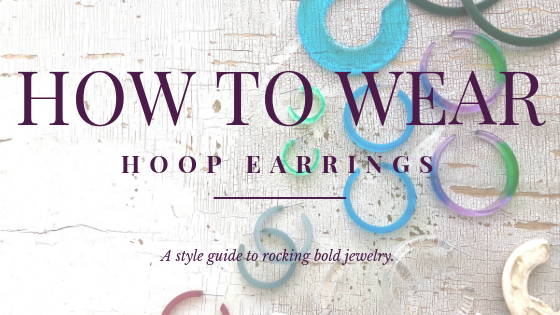 Wearing hoop earrings is a timeless trend. From your favorite Kardashian back to Audrey Hepburn, celebrities have been sporting hoops in all sizes & shapes. No matter the material, the shape & silhouette is classic.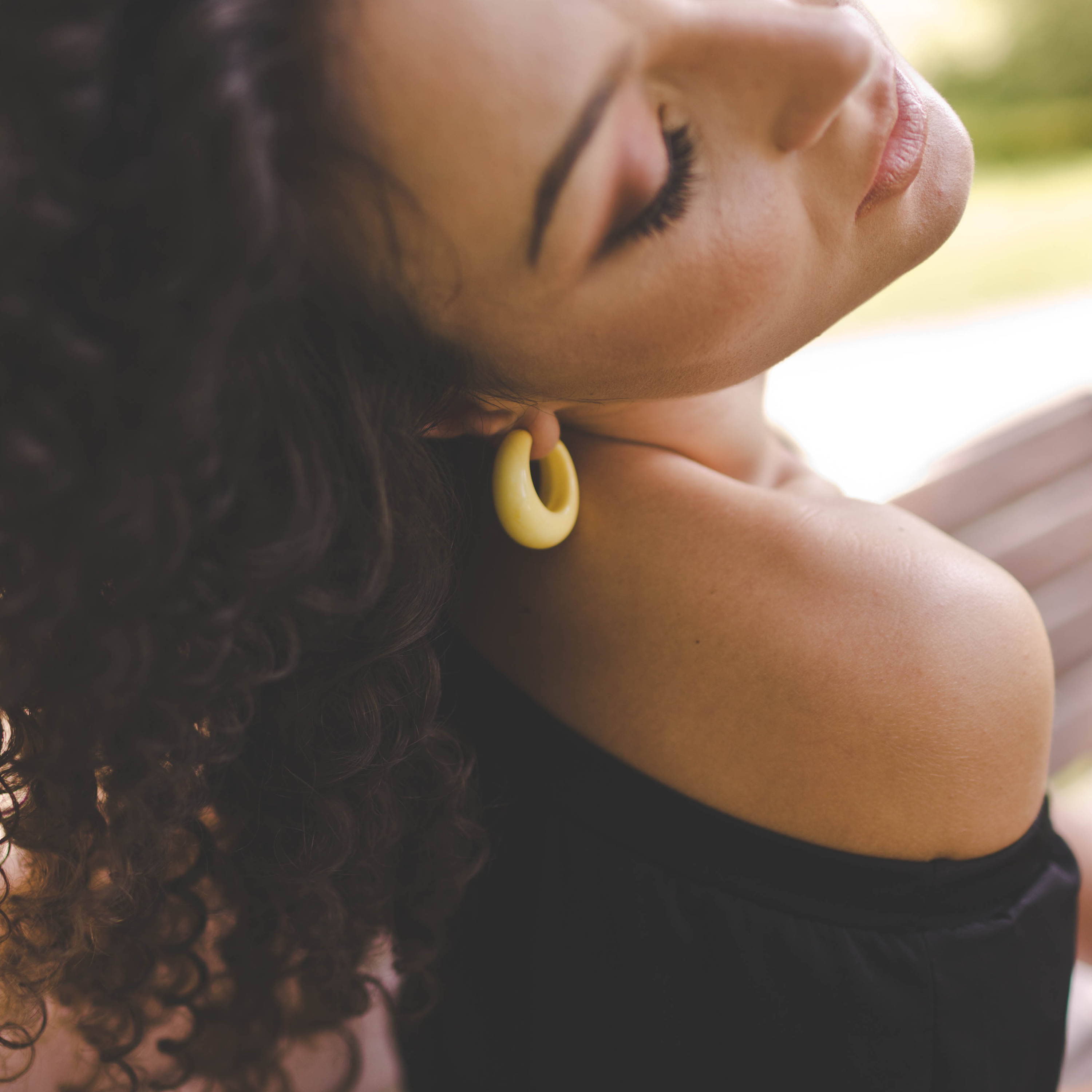 A Chunky Hoop
A chunky hoop earring, especially one made of lucite, gives you a great punch of color and a solid statement. It's great worn with a sleeveless dress or even a cold shoulder top for a bold look next to a minimalist neckline. Chunkier style hoops stand on their own & don't even need to be worn with a necklace or other statement piece. Our Lucille Hoops are a great chunky style but they won't weigh you down.
Celebrities in chunkier style hoop earrings made of lucite and alternative materials.
Drew Barrymore in hoop earrings photo credit: Pinterest
Christina Aguilera in chunky clear hoop earrings photo credit: Pinterest
A Jumbo Sized Hoop Earring
The trend for larger or should we say super-sized hoop earrings ebbs & flows. But right now it seems here to stay, for a while anyway. We have seen this trend in metals a lot over the years, however the lucite version gives you that pop of 'wow!' without the weight! If you have sensitive ears, it's incredible to discover a light weight hoop, especially made with surgical steel posts (and vintage plastics!). Our new Bangle Hoops are coming soon!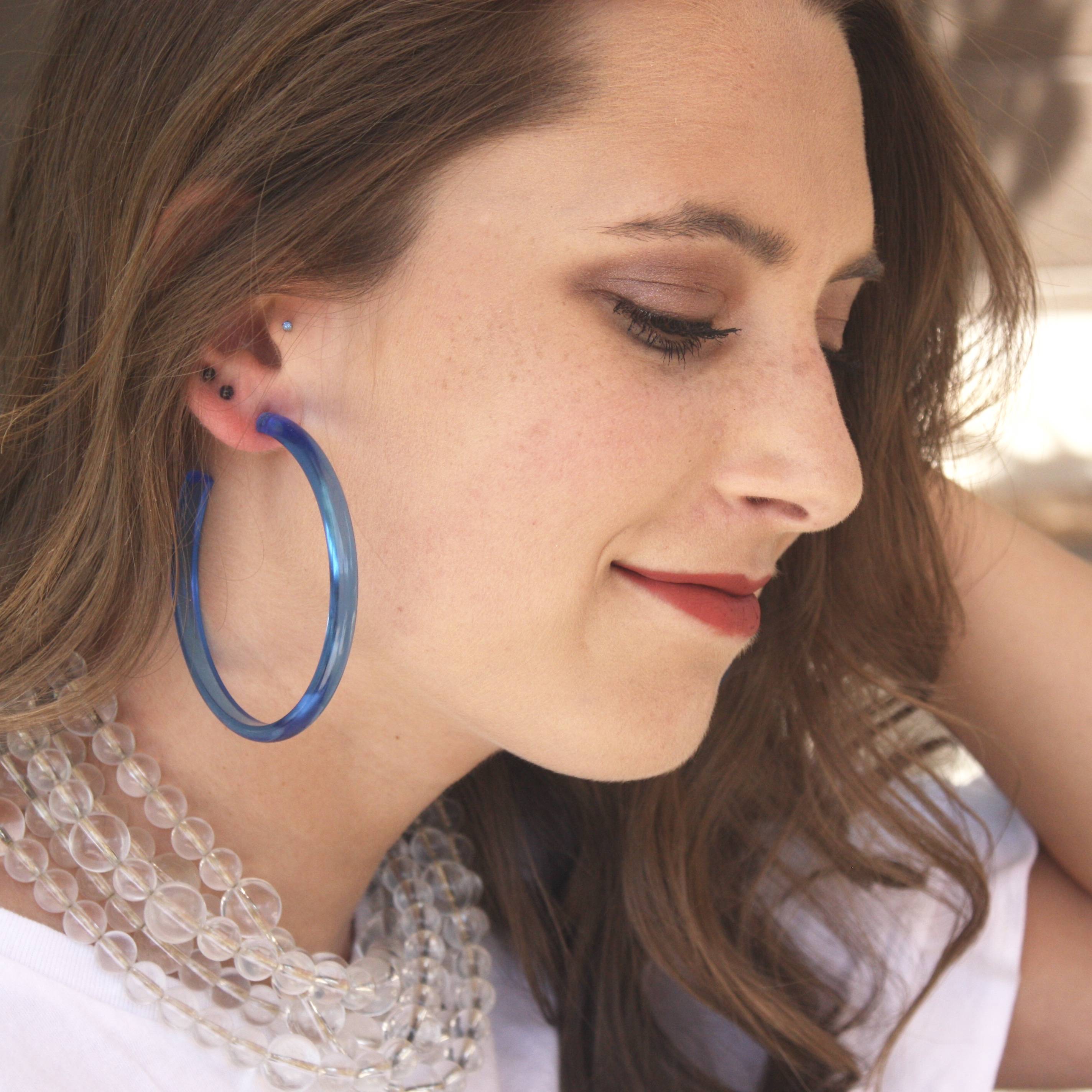 Zendeya in super sized hoop earrings photo credit: Pinterest
Khloe Kardashian in huge lucite hoop earrings photo credit: Pinterest
A GoGo Hoop on a Stud Earring
This style earring used to be seen as totally retro. But it's been making a comeback lately alongside other fun shapes dropping from stud earrings. Today's version are bridging the gap between modern minimalist jewelry and vintage statement hoop earrings. They're great worn with a sheath dress, a tunic or even jeans & a tee. This pair shown features rare moonglow lucite from the 1960's.
Kim Kardashian in super stud topped hoop earrings photo credit: Pinterest
Jennifer Garner in go go style stud hoop earrings photo credit: Pinterest