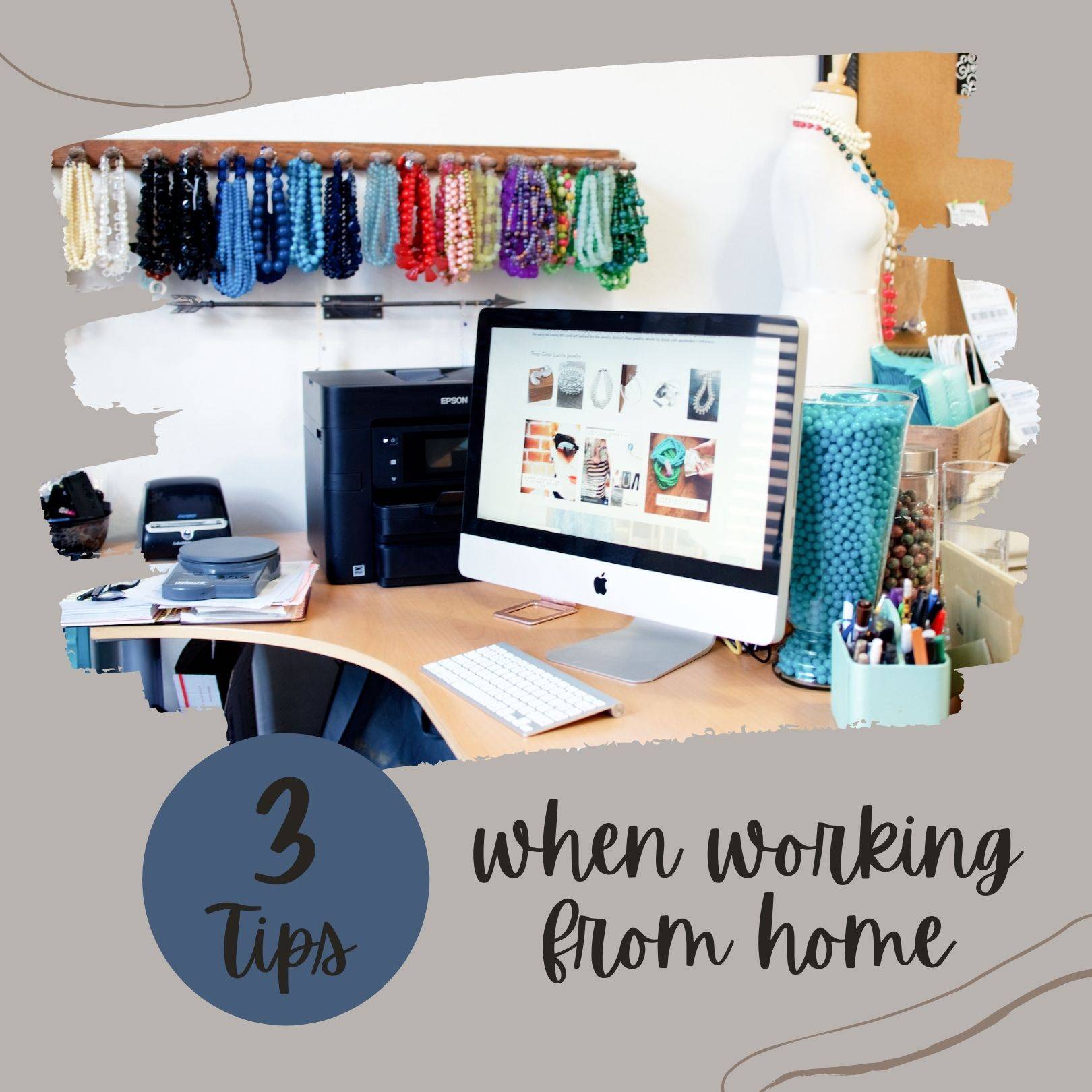 Welcome back to the Leetie Lovendale Blog!
I can't believe it's already been seven months since many of us started working from home. Some days are obviously better than others, and what I've come to realize over the past couple months, is that your daily schedule will influence how efficient your work day is. And let's be honest, not all days you're going to want to do this, but in order to thrive at home, we've gathered our top three favorite styling tips for you when working from home.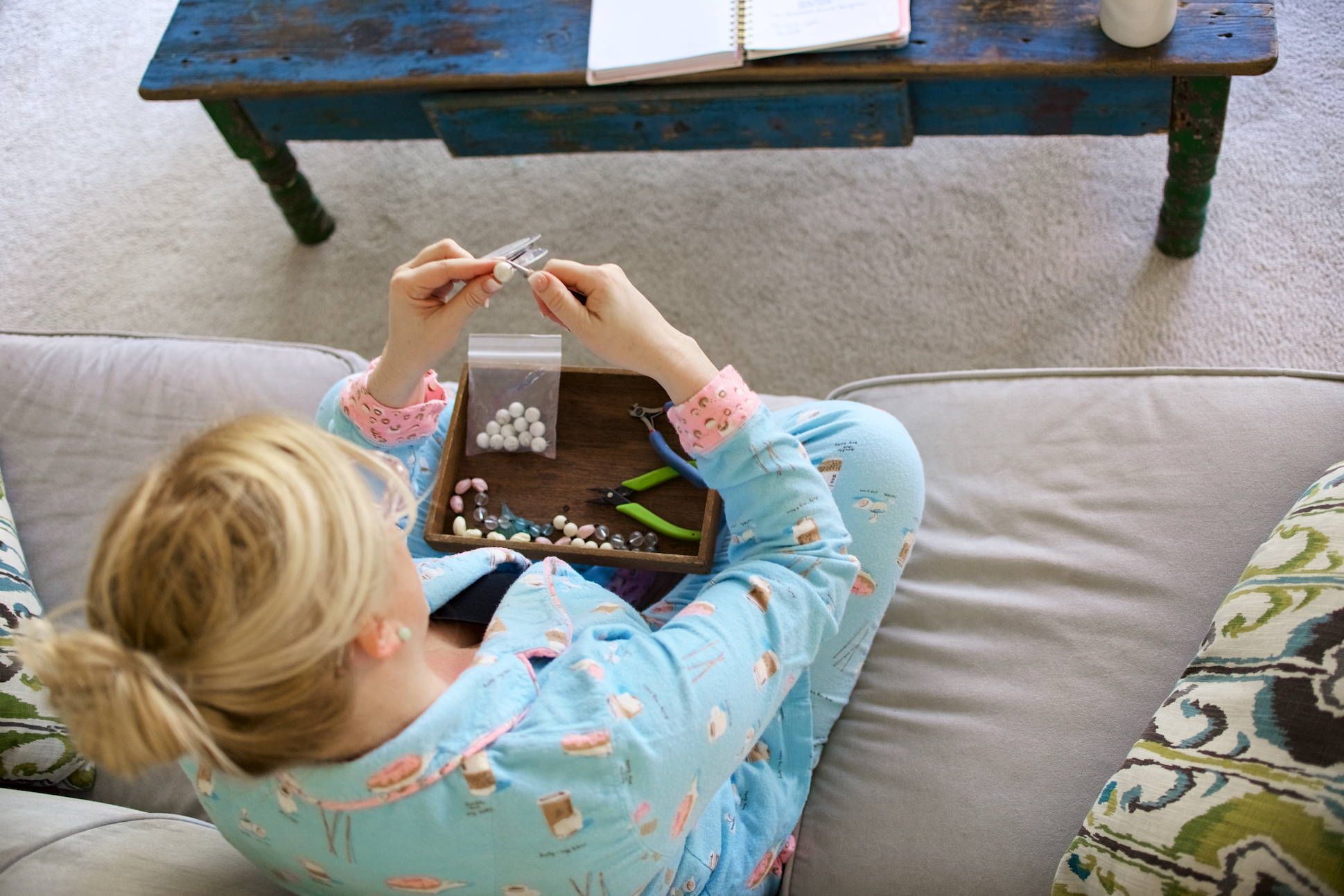 Styling Tip 1: Get Out of Your PJ's!
I'll admit, some days it's really hard to get out of my pajamas. But, in order to be the most successful when working from home, this is a must! Even if you are putting on a pair of leggings and a sweater, the act of you changing your clothes will create a good habit and prepare you for the day!
For some inspiration, I typically will wear a pair of leggings, a tank top, and cardigan around the house if I am wanting to be cozy. If I have a virtual meeting or I know that I need to be extra focused one day, I'll wear a fancy office top, or Wide Leg Pants.


Styling Tip 2: Girl, Do Your Hair!
Currently, people are going days and days without washing their hair. I know personally, I can only go a couple days, but that doesn't mean your hair should be forgotten! There are so many different buns, braids, and different types of ponytails that will make you feel fearless and ready to tackle remote work.
Now, we're not saying this is going to happen every day, but the more consistent you get with your self-care schedule, the easier and more successful your day will be. I don't know about you, but when I do my hair a different way, I feel ready to do anything that lays ahead of me!
So our tip: spend some time on Pinterest looking for different and easy hairstyles for you to do in a couple minutes in the morning. Now, if you're not the best at doing hair, don't worry we've got you! Leetie Lovendale offers a handful of different hair pins that make the perfect accessory and add a statement to your outfit!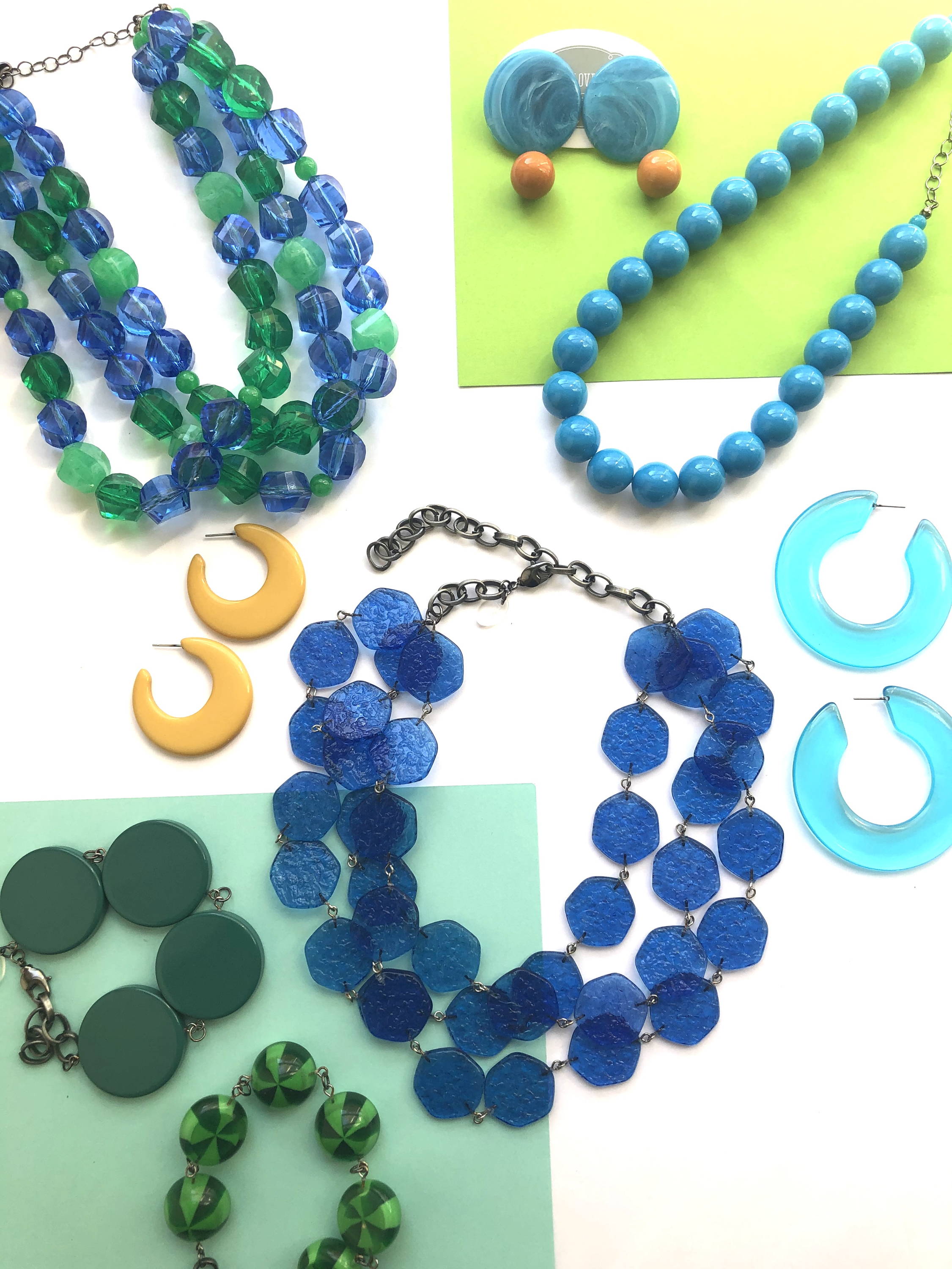 Styling Tip 3: Add Some Jewelry!
Of course our last step would be to add jewelry! Leetie Lovendale offers such a wide variety of different jewelry, that your sure to find one that you can wear every day. From our Layering Necklaces to our Retro Statement Earrings, we have jewelry for every mood and day you have.
Some of our favorite go-to every day jewelry pieces include Rosary Chained Necklace, Classic Hoops, Stack Bracelets, and Tiny Geo Stud Earring Sets that give you freedom to choose each day. One thing that we love about Leetie Lovendale is that not only are we sustainable, we also have a rainbow of colors to choose from in almost every style. This is an important and unique piece because this gives you the ability to pair any of our jewelry with your everyday outfits! Whether you're going on a ZOOM meeting with your boss, or lounging around, we have all the jewelry pieces you need!
We hope you have loved our styling ideas, and we can help you at least a little bit with this transition to working remotely! You are beautiful!
XOXO Leetie Lovendale