Vintage jewelry but it's not vintage. It's newly finished. Earrings & necklaces made with vintage parts... Ever wonder where Leetie sourced all their vintage beads & earring components? Well, the mystery is over.


Back in 2004 I co-owned a bead store with my Mom, Jan Parker. We had been in business for over 10 years at that point & had developed a niche for unearthing rare & unusual beads which were vintage or, in our definition, 30 years old or more. We usually found them in smaller batches in storage in peoples' basements whose grandmother had been in the jewelry industry. Or in job lot warehouses along the East Coast where costume jewelers liquidated un-used or not-quite-right stock and there it would sit, for sometimes decades, until the trend came full circle. Or sometimes we'd find batches of old jewelry components and beads at the incredible New England flea markets.
Then one day, I received an email from a man who claimed to have a 'lot' of old lucite beads. At the time, lucite was... well, shall we say 'not popular' in the world of jewelry trends. Gemstone lariats, cluster bracelets of Swarovski bicones and Y necklaces of victorian-style chain were ruling the world. But these beads, as the gentleman explained, were not your typical plastic beads with cheesy seams and sharp holes. Each was extruded, lathe-turned, polished, almost as the Venetians did in their glass bead-making techniques. We were intrigued. In my mind, I pictured a few cardboard boxes full that had been left behind and agreed to meet him in Pawtucket, Rhode Island to take look.
What we found instead was an entire warehouse & they wanted us to move it all out so they could have their work & storage space back to manufacture plastic merchandisers for stores like WalMart.
We had an incredible staff at the bead store, and we took most of them back for several days of boxing up dusty old bags of lucite beads. We'd find moonglow spike shapes, mixed with 2 holed marbled beads, alongside loads of empty whiskey bottles from the 1970's and 80's. Our hands & clothes & even nostrils would be black from the years of sitting dust we were kicking up as we packed. We learned about paletting and forklifts. We learned about trucking and renting warehouse space. It was worth it to us at the time because we had a market for all the beads through our store where we sold both retail & wholesale. But the beads only accounted for about half of the warehouse stock. And they wanted all of the materials removed. As we packed up these strange macaroni shaped hoops, flat pieces with no holes & hole-less balls, we wondered what on earth we would do with it.
Considering the cost of hauling & storage, we even considered calling the city garbage haulers to come & take it away...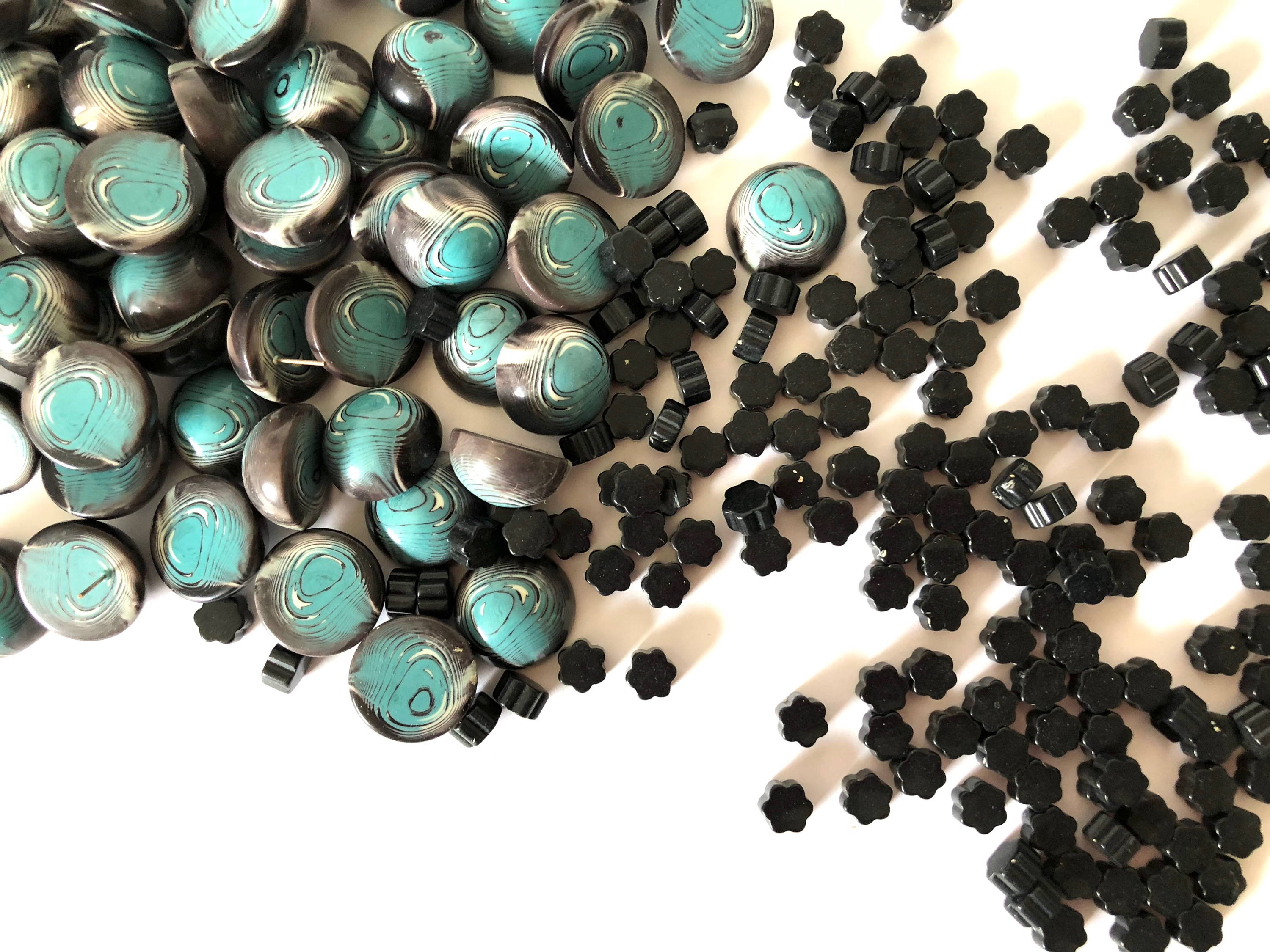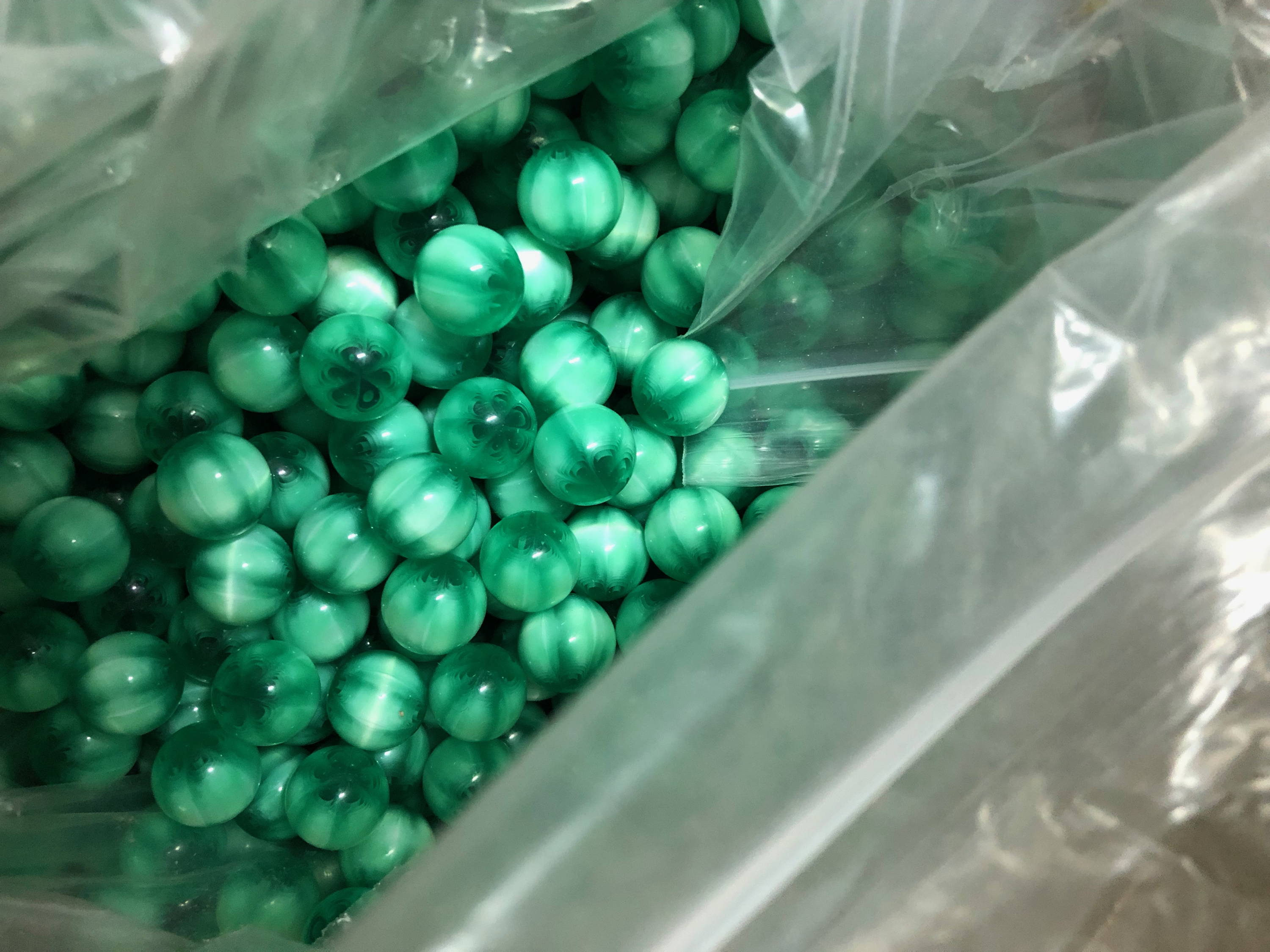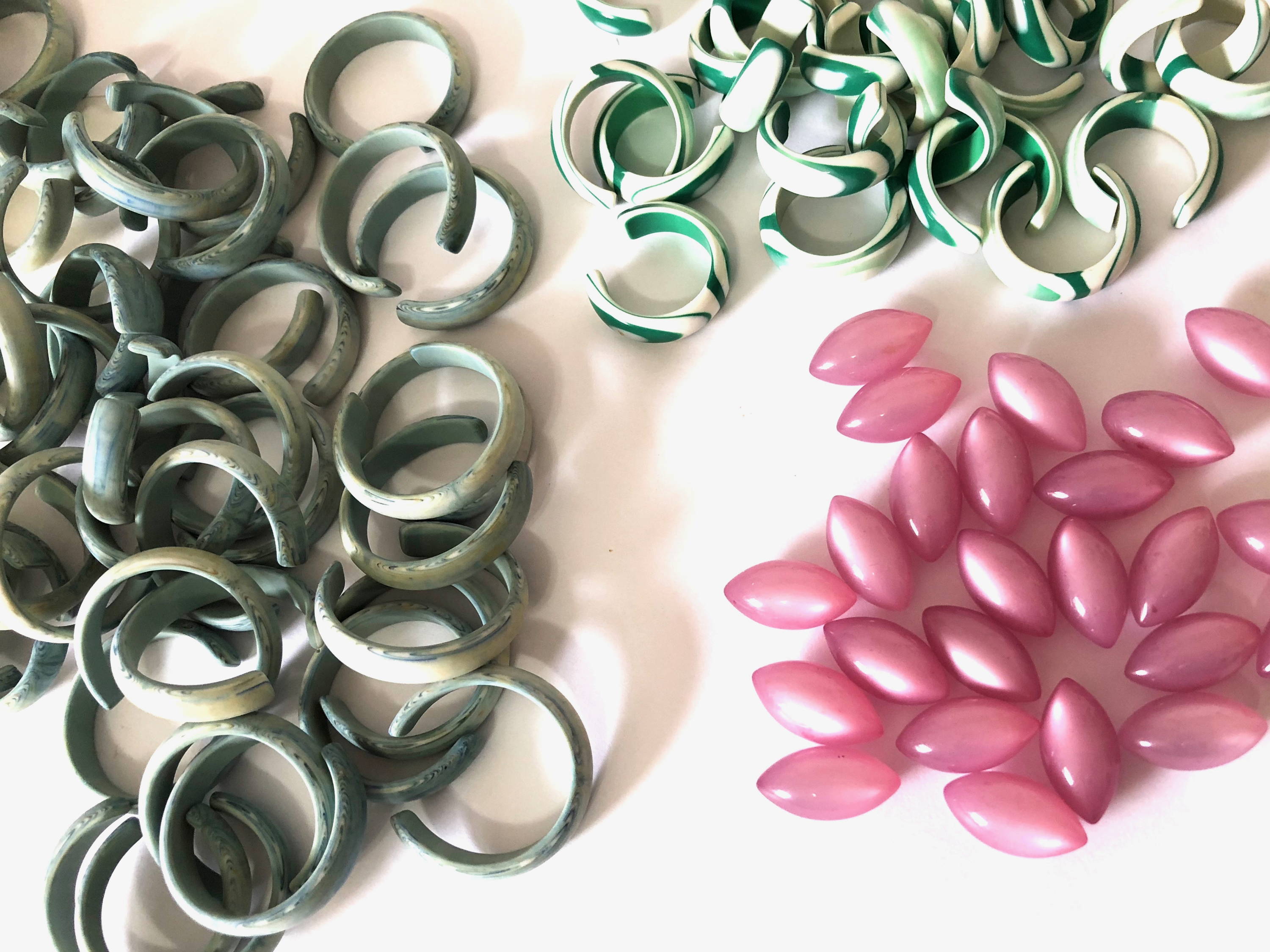 Luckily we hauled it all to Maine where our store was located at the time, to sort & figure out how to work with and use it. We fiirst used the 2 30 foot U-Hauls we thought would do the trick. Then with the help of a fantastic staff, and a semi-tractor trailer that took 2 additional trips, we stored & sold the beads & components in Maine & at trade shows around the country for several years. When we closed our bead business during the economic downturn, I had already been dabbling in Leetie as a finished jewelry business. Between having babies & running a store, I hadn't done much with the brand other than selling a few things on Etsy as a hobby. By the time my family & I decided to re-located to Arizona, it was time to make Leetie a full time brand & we hauled what was left of the non-beady parts to the SouthWest, where it's stored & we work from the hoard daily.
Because I am what I like to call a 'bead-pirate' always on the hunt for new-to-me & exciting vintage stock, I have added to the Leetie stock of parts & components over the years with buying trips to the few remaining job lot companies that exist & purchase from friends & private parties in the business. What was once new is also becoming vintage. Every once in a while I'll find something so fantastic, that even if it's new, as long as it's ethically sourced, we'll add to to the line. However Leetie Lovendale remains 95% made of vintage stock and 100% made here in the US.
So there you have it. Our first 'official blog entry' on our new website. This story is our foundation. Where we go from here is a daily adventure & I am happy to have you a part of it. Thank you for being here!