Selling & Shipping: Everything You Need to Know
Selling & Shipping. Everything You Need to Know to Sell & Ship Jewelry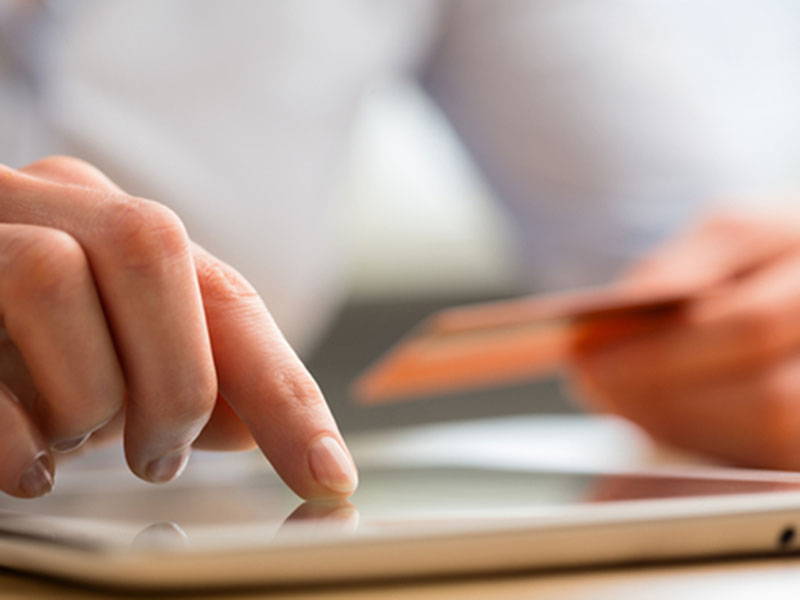 READY TO SELL?
So you're off to your first Pop Up Boutique, your first in-home event, your first market. Your displays are on point, your outfit is adorbs, and your stock is ready to fly off your table. And then that first customer hands you a credit card! Or asks if you take checks! Or needs change! What a rush! But the next rush comes when you can look at them and feel prepared. Here are some of the tips & procedures we have gleaned after years of doing markets & in home events with Leetie and we're ready to share them with you.
Cash. This is a no-brainer. Bring change. Make change. Keep money in a safe place. But there are some other tidbits that we have found help a big old bunch.
1. Wear an apron. With 3 pockets. Not only do market aprons look super cute, but with 3 front pockets you have one on the left for your 'drop cash', one in the middle for your cell phone and card swiper, and one on the right for small change. What is drop cash? It's your bigger bills. It's great to keep them separate as they stack up. That way you don't mistakenly give any back mistaking it for 1's or 5's, and they won't as easily flutter out of your pocket because you're putting things into it, not taking things out as often.
2. Count back to customers. Seems silly, but people LOVE this! The old fashioned way. Most of you likely know how to do this, but just in case here is a link to a great article on it. It's kind of becoming a lost art. Let's bring it back along with our customer service smile.
3. How much change? I used to do very busy market days that would average $1500-$3000 in sales per day. I always brought about $100 in cash. $50 in ones, 30 in 5's and 2 10's. Some days I'd run out and have to hit up a fellow vendor. Other days I had so many one's, my pockets were bulging. Just a yard stick to use.
Checks. Totally up to your discretion, but I have found that at this day and age you don't really have to accept checks. If you are selling to a friend, then that's a different story. But there are so many other ways to pay these days that checks seem clunky & risky.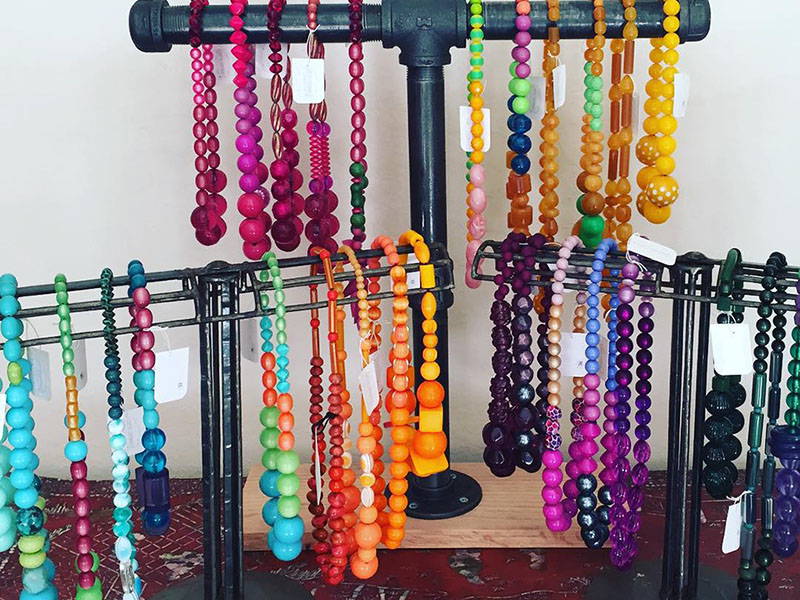 Credit & Debit Cards. When I was selling at busy markets & events, I found that almost down the line, 50% of my sales were cash & 50% were cards. So plan on being ready & able to process credit cards, where ever you go. My current favorite processor (and there are many: Square, Stripe, Bluepay, etc) is PayPal. PayPal can become your all-in-one back office if you will. You can use it for
*in person credit card charges
*online invoicing
*shipping services
Head on over to PayPal.com & start setting up your new account. You will need to select a 'Business' account in order to process credit cards. We recommend setting up an email address for your Leetie Lovendale biz and using it here. That way, when you send an invoice, your customer has back up confidence who the invoice is coming from.
As you follow the prompts, they will offer you a free mobile card swiper and they're usually pretty quick to get it in the mail to you. If you are just setting this up and suddenly have a market coming up... tomorrow? No worries: most business supply stores such as Staples and Office Max sell these swipers for about $12. Another option is to run the cards manually on your device. PayPal will charge you a slightly higher merchant fee for manually entered transactions, but it works in a pinch!
After you have your PayPal account set up you can download the 'PayPal Here' app for your phone. This will allow you to swipe & process cards in person.
You will also then be able to go to the 'Tools -> Invoicing' section and start emailing out invoices to request funds. You'll want to do a little initial setting up of your invoices so they look exactly how you'd like them. There is an option to upload your logo, add in your default shipping address etc. When you get to sending out an invoice you'll find a place to add in sales tax, discounts, descriptions & pricing as well as shipping fees.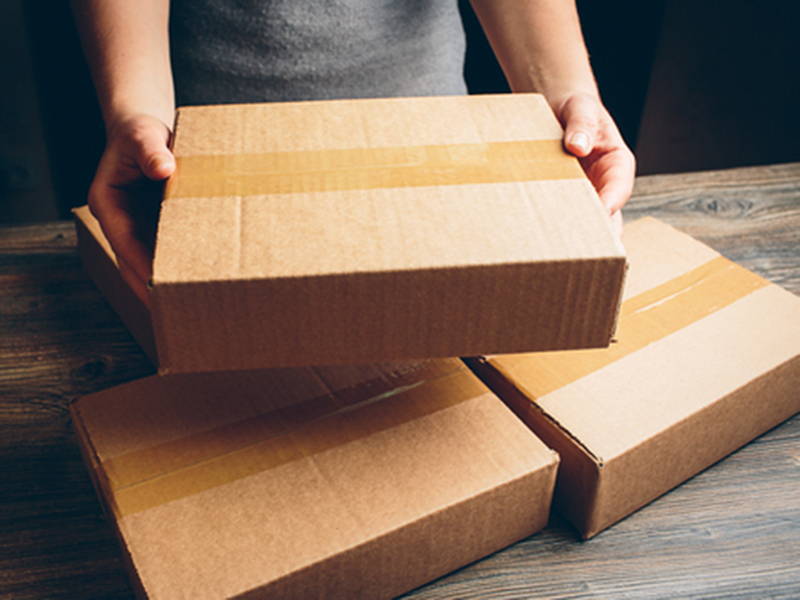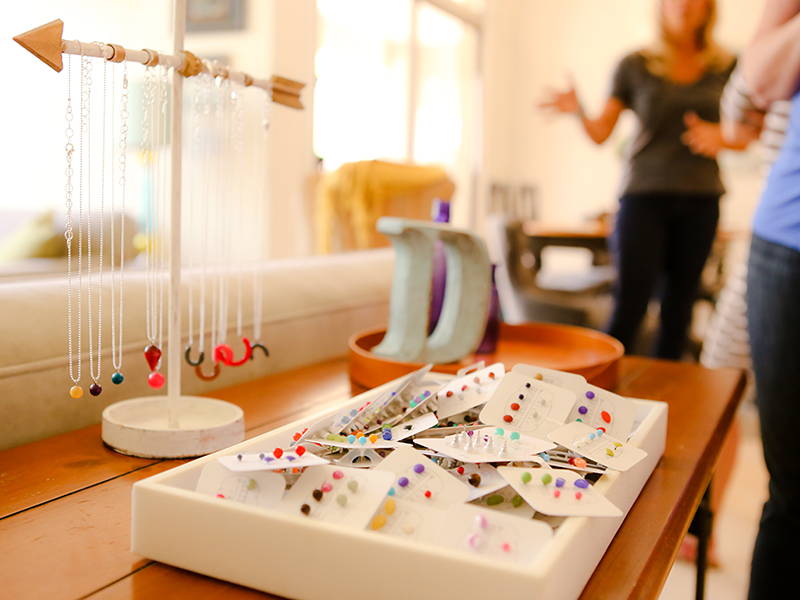 READY TO SHIP?
Once a payment comes in, you'll see the option available to 'Create a Shipping Label' in your Account Summary. Click on that and the rest is pretty intuitive. I usually would charge $3.50 for a flat shipping fee to the customer in their invoice - or if they spent over $100 I'd offer free shipping as a great sales incentive. Luckily, most Leetie goods are pretty light weight & they don't cost very much to ship so you'll usually make enough to cover your boxes, envelopes, tissue paper and baggies.
I have found that stocking boxes in 2 different sizes is great. One is generally used for earrings and smaller necklaces and the other is for larger statement pieces or orders with multiple items. I no longer use Uline.com but it is an option for you and here is a link to my favorite Earring Shipping Box and my favorite Larger Jewelry Shipping Box. I have also found these same boxes by a seller on Ebay if you have an extra day or 2 to order them and if you are able to store & stock a higher quantity, it will save you quite a bit of money. I also get my tissue paper that I wrap jewelry in for added protection (and to make people's day! who doesn't like to open a present!). Generally 1-4 pair of light weight earrings weighs about the shipping minimum of 3-4 oz in the earring boxes. If you need a postal scale for added accuracy, you can usually pick up a desktop postal scale for $30-$50 at your local office store.
If your order weighs more than 13 oz you'll want to use Priority Mail USPS options including Small and Medium Flat Box Rates. You can order supplies right on USPS.com or pick them up at your local post office.
I use ready-to-peel shipping labels & have found the best price right on Amazon. They are pretty straight forward and fit perfectly with the PayPal formatted labels.
I encourage you to put your personality into every box you pack, but don't go too crazy. Let the pop of color in the jewelry do most of the talking. We use plain white boxes, and white tissue paper for that reason. But if you like to add a little pop of fun, you can play with washi tapes, fun 'Thank You' stickers, or whatever happy goodness you might want to include. And be sure to always include something with your name on it! A business card or a sticker or fun 'stuffer' offer are great ways to ensure repeat business and customer loyalty.
HOPEFULLY THIS LITTLE TIDBIT FROM THE 'TOOL BOX' ANSWERS SOME QUESTIONS FOR YOU! OR, IT MIGHT JUST BRING UP SOME NEW ONES! EITHER WAY, BE SURE TO REACH OUT TO US & WE ARE HAPPY TO HELP WITH ANY QUESTIONS YOU MIGHT HAVE! WE HAVE THE JEWELRY & THE TOOLS TO HELP YOU SUCCEED! THANK YOU FOR LETTING US SHARE THEM WITH YOU & THANK YOU FOR BEING A LEETIE LOVE!