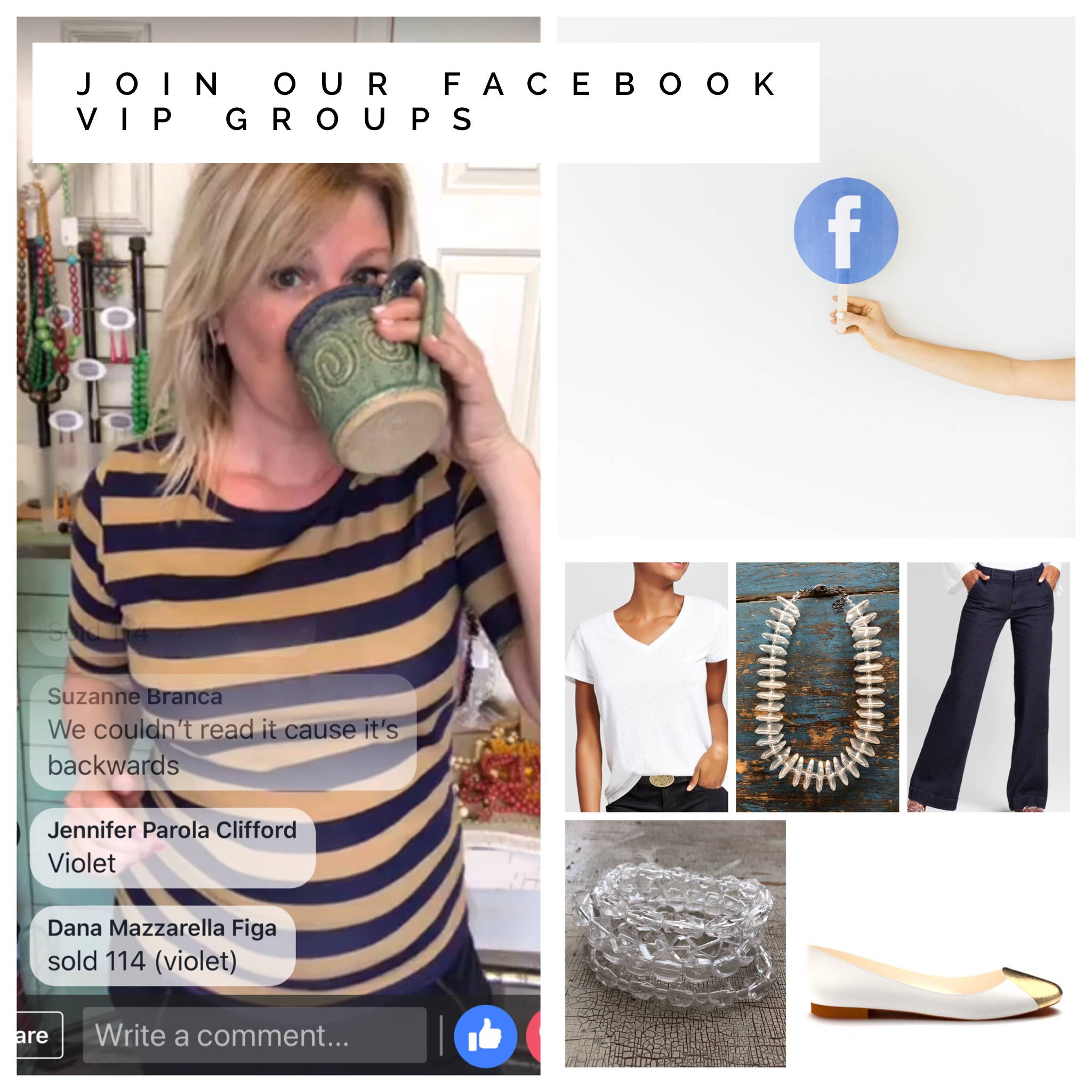 Want to become a Leetie Love? You'd rock at it! Just click HERE for more info!
Join our Leetie Loves in their individual VIP Groups on Facebook. Here you'll find lots of fun things & loads of Leetie! From Styling Tips to GiveAways, Live Sample Sales & Online Trunk shows, you are sure to find something you'll love.
What's a Leetie Love? A Leetie Love is a Leetie Lovendale Sales Rep who has their own unique inventory. Since we work with vintage goods & sometimes supplies are not widely available, we are able to distribute limted styles to Leetie Loves that won't make it online or to our boutiques. You're sure to find originals that you won't find anywhere else if you follow these groups.
---
---
Lisa Trachtman is a jewelry designer & sells Leetie Lovendale alongside her own jewelry brand St Germain Studios. The 2 lines compliment each other nicely while not competing. You can find her original line of jewelry alongside her vast & unique Leetie inventory on her VIP Group page on Facebook. Lisa also offers a Monthly Subscription Box Service called Shine that has been very popular, and she does many local Open Houses, Jewelry Events & Shows throughout the Boston area.
Laura Guerrette is a Leetie Love based in Durham, NC. She runs a busy household of hockey & baseball stars alongside running Accessory Road Boutique: a new online shop featuring a unique inventory of Leetie treasures. As the boutique grows you will also find artwork by she & her husband Roy including ceramics & more. Be sure to visit her VIP Group on Facebook and watch as she grows her business and see her at llocal events if you are close to Durham.
Jen Warkentin is a Chandler, Arizona based Leetie Love and runs her business alongside selling a well-known boutique brand of clothing, and working Full Time as a Special Needs Ed Tech at a Junior High School. She's a busy momma with kids who excel in Dance & Football. Be sure to visit her VIP Group on Facebook where she posts Sample Sale Goods, New Inventory & other fun things, including her latest modeling escapades.
Heather DeSimone - well, that's me. I guess you could say I'm the original Leetie Love. As soon as we have our First 20 Founding Sales Reps, you won't see my picture here anymore. You can read more about how I got my start here in the About Leetie section. But I when I'm not hustling Leetie baubles on my own VIP Group, you'll find me shipping to stores and other Leetie Loves, working on this website, or wrangling my boys to & from their various activities in Chandler, Arizona. I invite you to join us all on this journey and become a part of the Leetie Love family.