How To Wrap Your Shipments & Send Them Out
READY TO SHIP?
There's nothing like opening a package that you couldn't wait to arrive in the mail! We consider the art of wrapping up a good box of Leetie, almost as important as the jewelry designs themselves. Here are a few fun tips & tricks we've learned over the years of selling baubles & beads.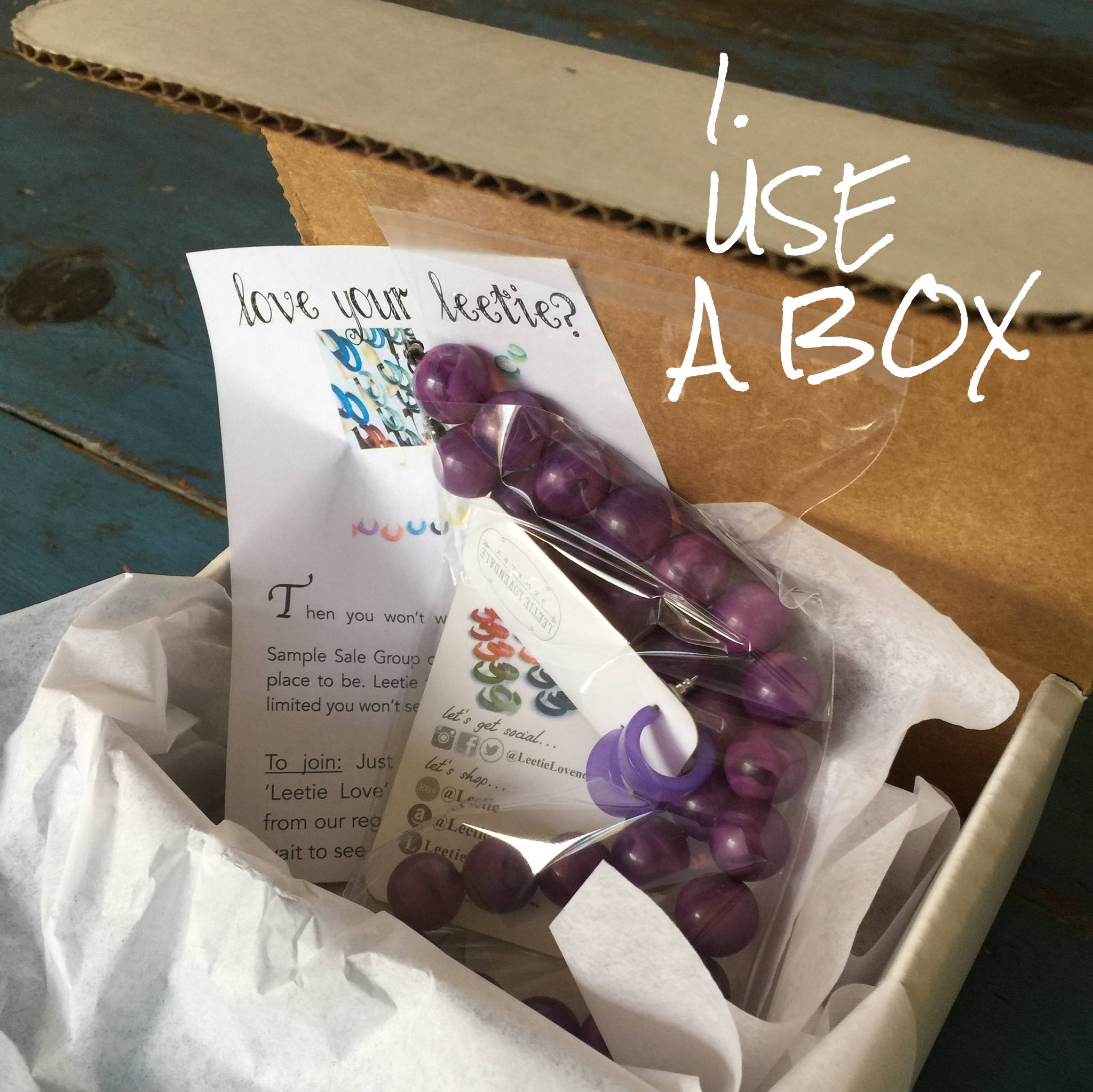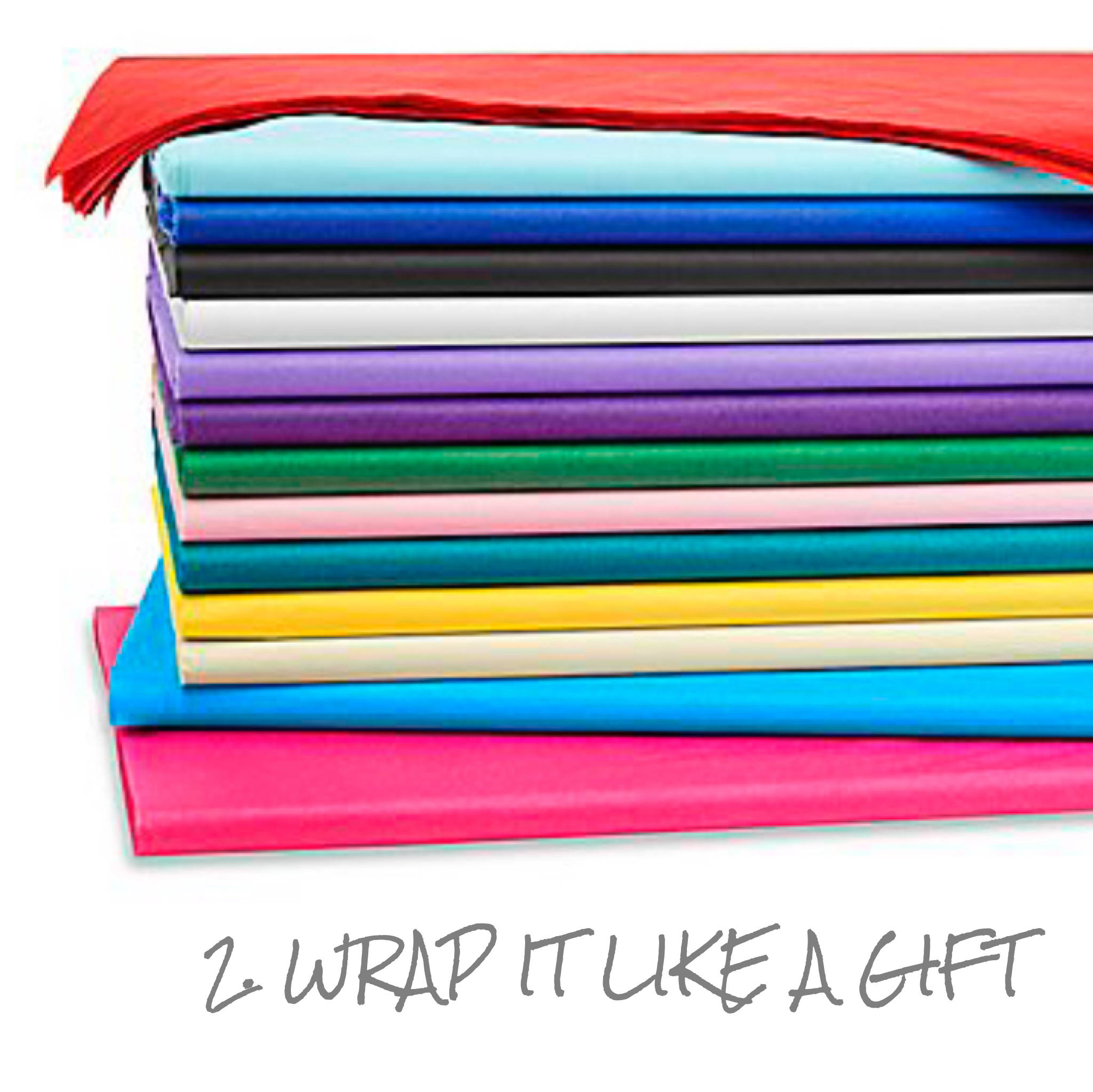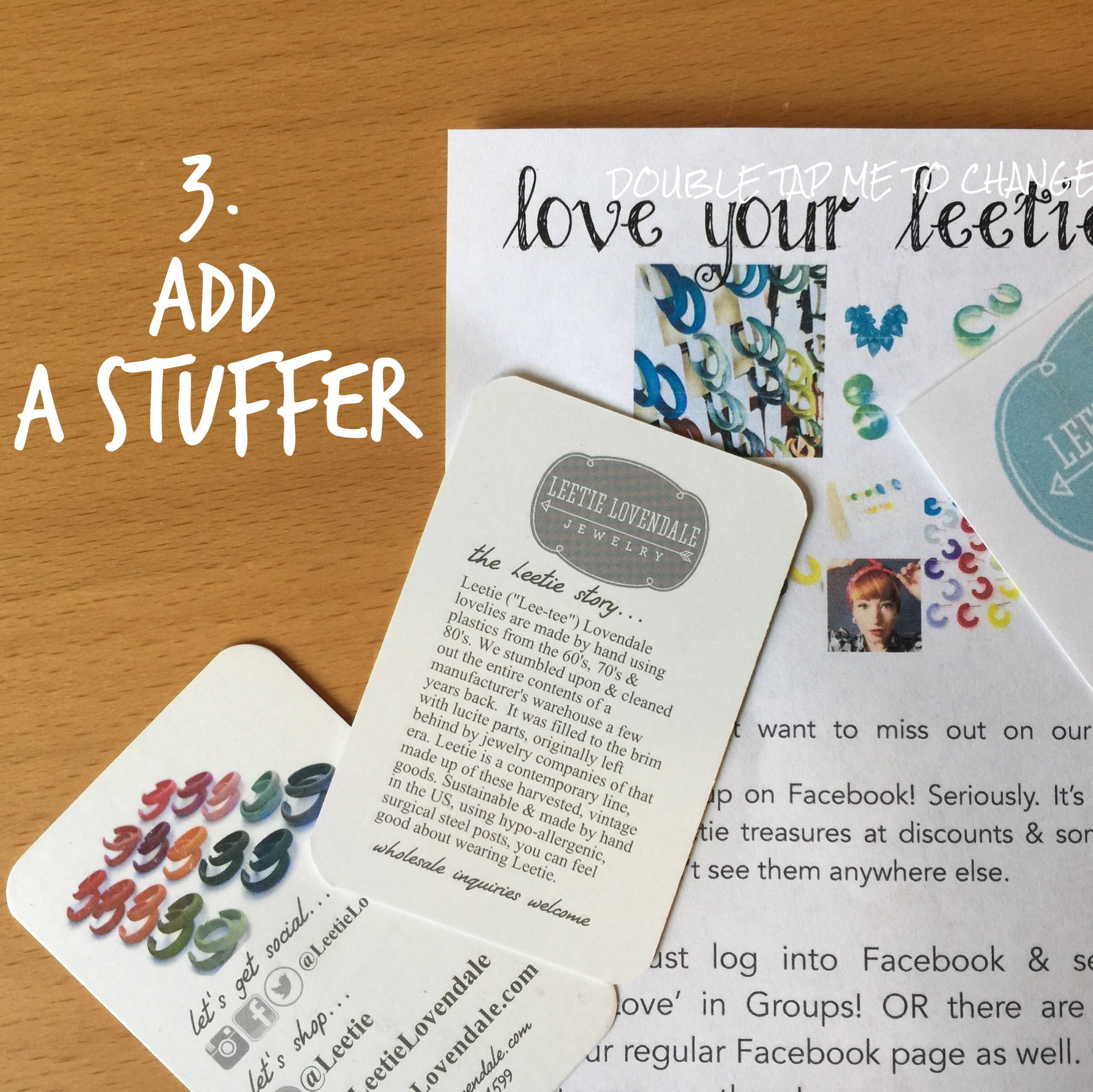 WHY WE USE BOXES?
It's true! Leetie treasures are so light that they COULD ship in a padded mailer envelope. However, in our experience we have found that studs will be facing down & can puncture through the walls of envelopes or get crushed, even if well-wrapped. Boxes keep the structure of Leetie's studs & other goods in tact. They cost a little more, but in the long run it's worth it. If you are wrapping an order that does not include studs or hoops (any post earring), you could use a mailer but we have found that the act of opening a box makes the shipment more special & fun for the shopper. We recommend these boxes at Uline.com. We love to stick with white, but kraft colored works as well.
WRAP IT LIKE A PRESENT!
Tissue paper not only adds an extra layer of protection to your Leetie treasures, but it also adds that little pop of flair. You want your shopper to be engaged in the process of unwrapping a gift. You can also get a little fun with your tissue paper choices OR go with a solid color so that the jewelry pops more than the wrapping. It's all up to you. We do recommend choosing a single color that fits your branding (maybe it matches your background colors when you shoot your images, or your logo on your IG page?) and stick with it. Another layer we like to use to add to the gift-opening process is a crinkle bag. I love the sound thy make and they are either self adhesive or you can add a fun sticker to close them down. Here are the crinkle bags we recommend.
ADD STUFFERS!
The inside of this package is your next incredible marketing opportunity. Be sure not to waste it by only filling the box with the product. What is a 'stuffer'? It could be business cards, postcards with your branding info, links to join a VIP group online, a printed coupon, or even a sheet of your upcoming local events for shoppers who are close by. You can create really simple & effective 'stuffers' using word processing software & print them out at home. Or use a local printer or an online printing company like Gotprint.com. They have easy to follow templates & you can upload the images you received in your starter pack email to stay on-brand. Have a great selfie? Add this into your next coupon stuffer for an even more personalized touch.
---
Bring your own creative spin to your presents. Just keep in mind, it's a great opportunity to make your shopper's transaction extra special. Need more hands-on tips about how to create your own shipping labels & manage your shipping procedures from your home office? Check out this great Tool Box article.