HOST AN EVENT
Gone are the days of the old fashioned 'Hostess Party' style get-together when it comes to direct selling. Why? Well they were fun in their time. But 'time' is the key word here. People want to go to an event. Even if they know that it's put on by someone who would ultimately like to sell something, they'll be willing to give up that amount of time if they are being invited to something that's fun, with no expectations. Here are some tips that might help you be inspired to create your own events that are infused with your personality, fun & no-pressure vibes.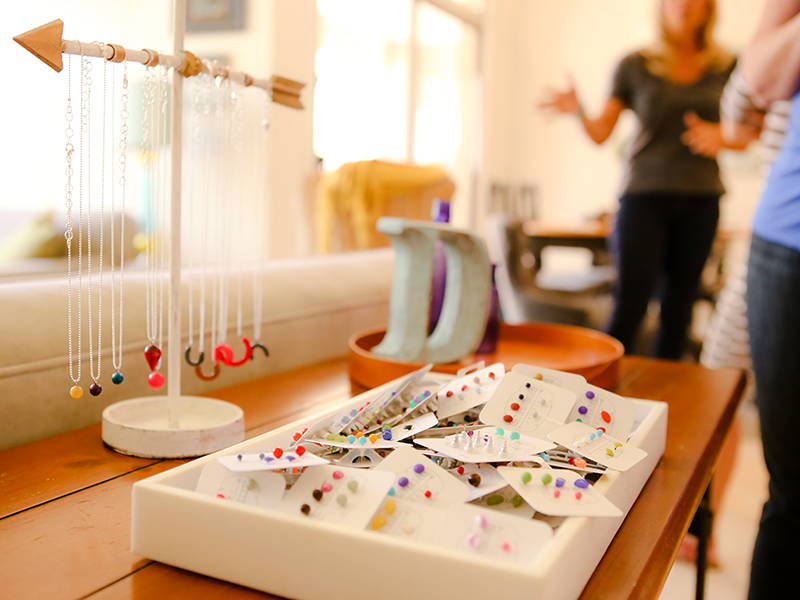 WHAT TO CALL IT
Let's avoid some of those old school words that make people feel creepy. You know the ones, but some that come to mind might be 'hostess party', 'come to learn about an opportunity', and oh I don't know... you get the gist. If these things work for you, then Hey, You DO You! But in our experience, a crowd turns out for a 'Leetie Cocktail Party'. Or a 'Sneak Peek Open House'. Or 'Jewelry Girls Night Out'. Or "Poolside Baubles & Bubbly". Come up with a creative name for your event that doesn't make people feel like they have to do something for someone else. Call your event something that you would be excited to attend. Something you'd want to bring friends to & something worth getting a sitter for.  
On the flip side, always use the company name or your branding so that it's clear that you are a Leetie Love. No one needs to be tricked into attending.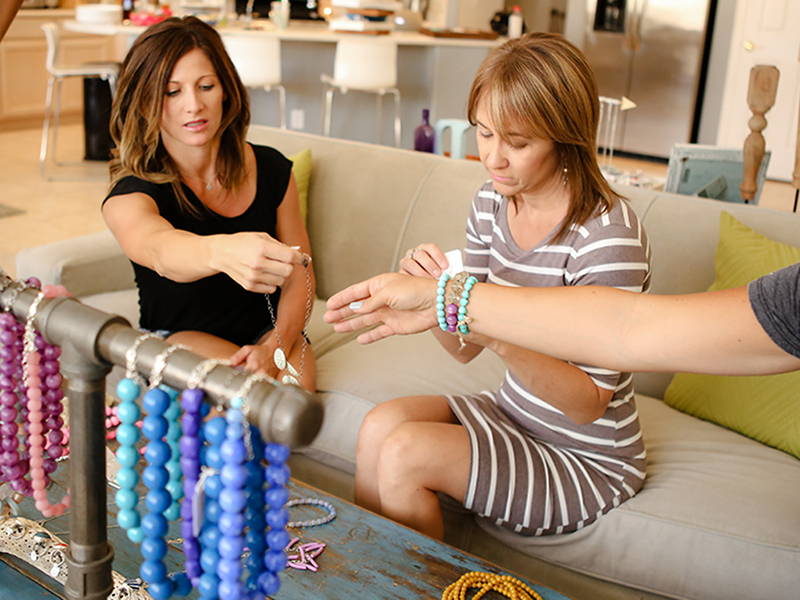 HOW TO SEND OUT INVITATIONS
There are so many ways to spread the word about in-person events & get-togethers these days. First of all, find a cute pic that represents what you are putting together. Make a jewelry collage of new stock using a collage app on your phone & do a text overlay with your event name. Or shoot a pic of where the event will be. Or just use a crisp photo of 1 piece of Leetie jewelry. Stock photos are great to convey the type of get together it is. Search for the terms Girls Night Out, Cocktail Party, or Coffee and you'll have loads of great ideas. (PS Some stock photos cost a nominal fee, and some are free.) Now that you have a name & a photo, you're good to go. Get some postcards printed via Walmart, Costco or an online printer & snail mail them to friends. Set up an event on Facebook & invite people in the local area. If you have someone who is helping you host, be sure to have them Share the Event & Invite their tribe as well. This is how word spreads & your tribe grows. There are also great invitation websites like Evite.com & Smilebox.com that will send out customized invitations for you via people's inboxes, so you can be sure to get your 'not-on-social-media' friends included in your event.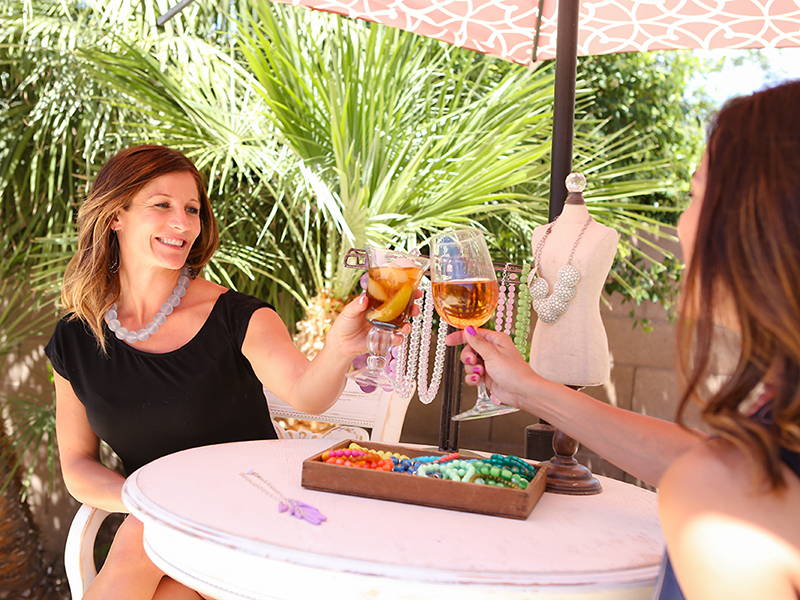 MAKE IT A PARTY
Whenever I have hosted events at peoples' homes, or my own, or even a clubhouse or other space, I always focus on the stuff that has nothing to do with the jewelry. That's because I'm prepared: I already have my stuff ready to display quickly, signage ready to go, price tags on. All of this prep-work allows the jewelry to sell itself. You will certainly be on hand to answer questions about availability, sizing, styling and that type of thing. But your job is to throw a party. The jewelry will be a big presence in the room, merchandised well & ready to be fawned over. You'll be smiling and ready to answer questions. But before things start, focus on some of the things that make a get-together, a success: even if there was nothing there to sell.
* Good Music. A party without a playlist just isn't fun. Awkward silence leads to people ducking out early. Come up with a fun playlist using Spotify or Pandora that is upbeat & geared to the age group you are expecting. Keep it light.
* Good Food. I mean, this is a no-brainer. You'll find that you don't need to put out a feast. This is because you aren't likely billing your event as a 'Come to Dinner' invitation. But you need to put out 1 or 2 quick and easy apps to nosh on. It breaks the ice. And who doesn't like food?
* Cocktails or a fun Faux-Cocktail. Whether you want to have alcohol at your event is totally up to you & your co-hostess. In my experience, a little wine totally helps with sales. But a specialty drink brings the fun, even if it's without alcohol. Think of including a specialty drink on the invitation. Maybe a 'Leetie-tini' in a fresh fun recipe or a Lee-Tea Tasting and put out a few flavored iced teas.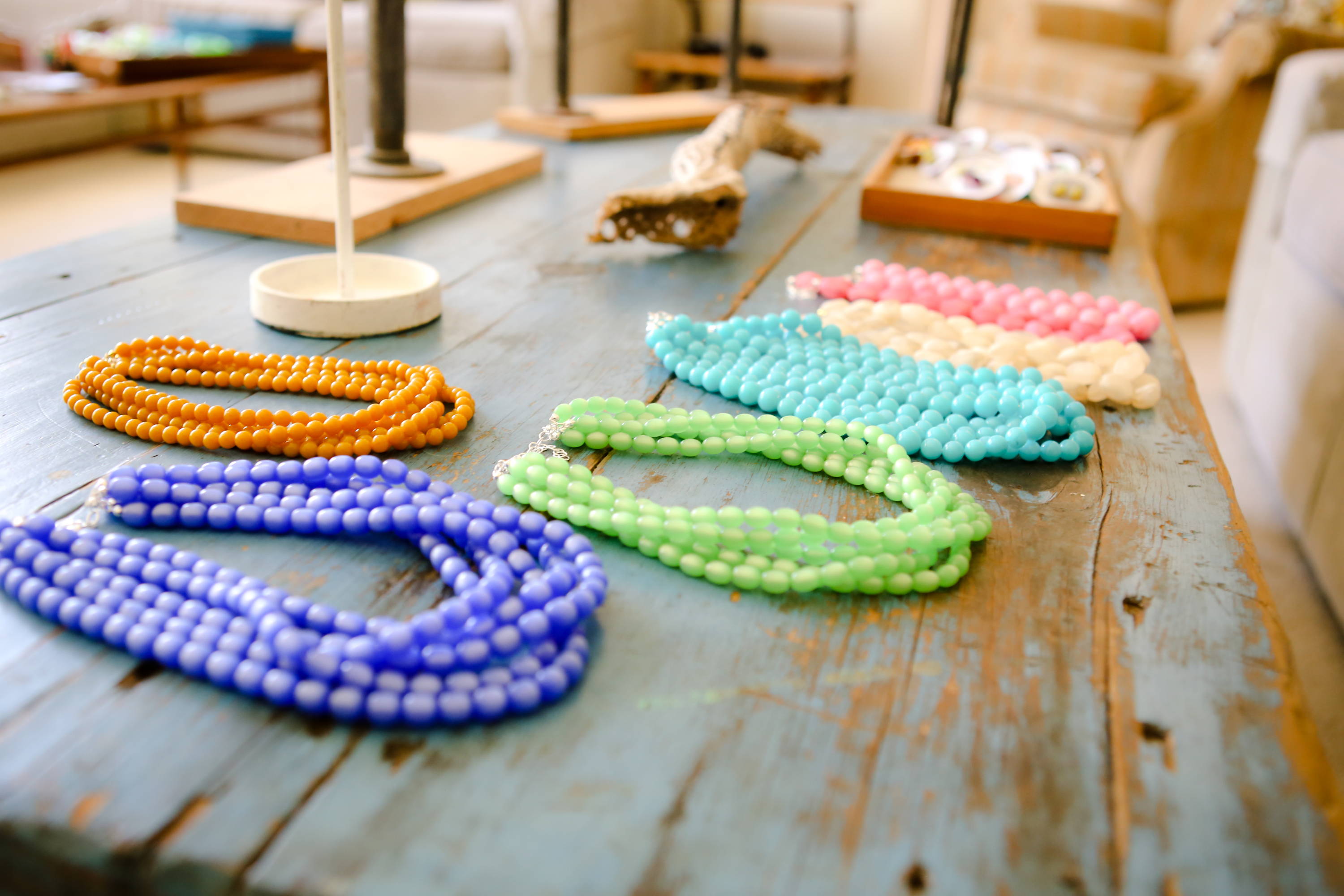 IN-PERSON EVENT CHECK LIST
1. Jewelry Packed in Totes, Displays, an Extra Table or 2, Table Covers
2. Music on your phone & portable speaker (or ask if there is one in the space)
3. You! Excited, enthusiastic & dressed super duper cute. Dress like you're going out to dinner with friends. And load up on the Leetie.
4. Your device, card swiper, a little cash change and your apron - put this on when the first person is ready to 'check-out' so others know to head your way when they are done shopping. Have a table already set up in a corner where you can see the stock with your Bags, Tissue, and any printed materials or business cards you want to include for repeat customer marketing.
5. Arrange for or bring an appetizer & some drinks. Not too much, but just enough.
However you choose to host in-person events, be sure to infuse it with lots of 'you-doing-you'. Your personality is key to making these outings fun. Don't be afraid to over-invite because the more the merrier. Think of these events as out-reach & sales are just the frosting on the cake. Have fun & make sure to drink a 'Leetie-tini' for me!